Who Doesn't Love Come From behind Wins?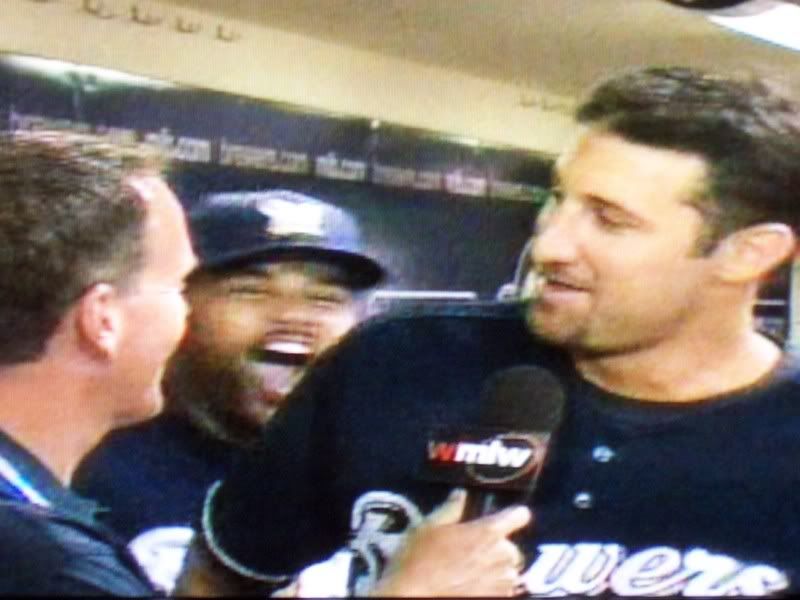 It looks like Prince sure does!
Sheets left tonight's game with a strained finger. He watched the rest of the game on the bench, so you have to think it's not too serious. I'd expect him to miss maybe one start, with Yo working on a normal four day's rest.
Ten games up and a 3.5 lead in the Central. Sounds good to me.
Here's the video of Prince enjoying the win by interrupting Graffy's post game interview: